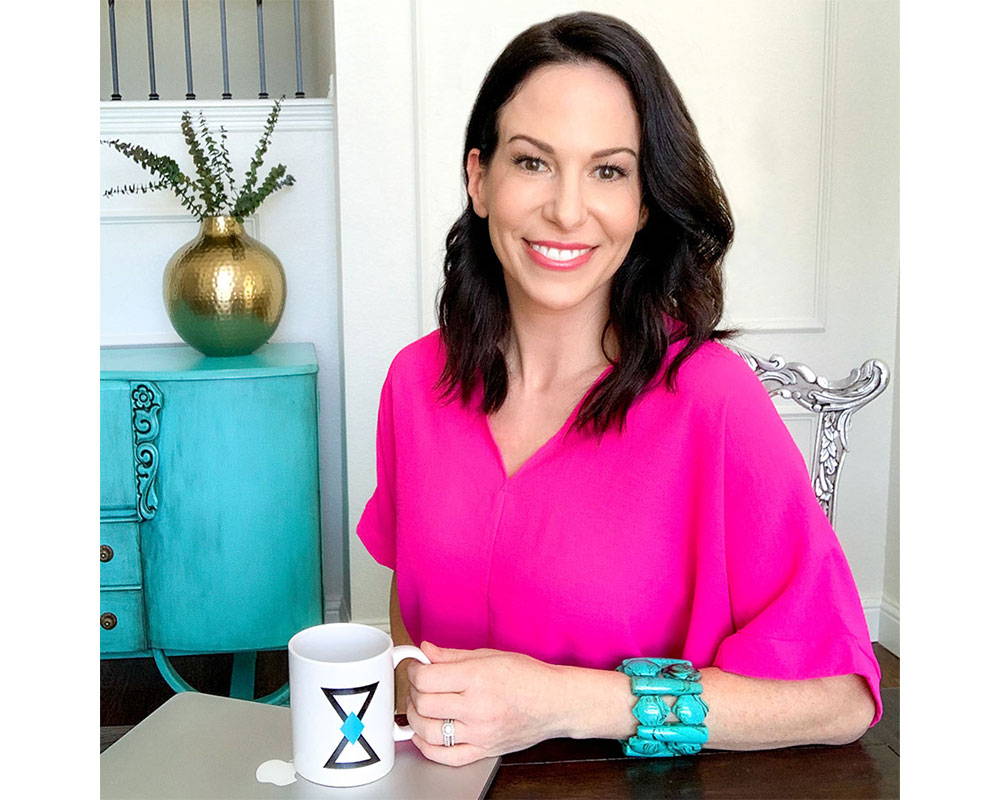 Hello! First, a huge thank you for taking time to check out CURAGO, we are so glad you have found us! Now that you are here I want to take a minute to introduce myself and share my story. My name is Celeste Locknane, and I am a Co-Founder and CEO of CURAGO Family Calendar App. Outside of work, my life is definitely full, as I am a wife and Mom to three beautiful and busy school aged kids.
When my children were younger, family organization was never my strong suit. No matter how many planners I purchased or apps I downloaded, nothing really seemed to work for me or my family's needs.
I was always the Mom who was running behind. No matter how hard I tried, I never felt like I could pull it all together.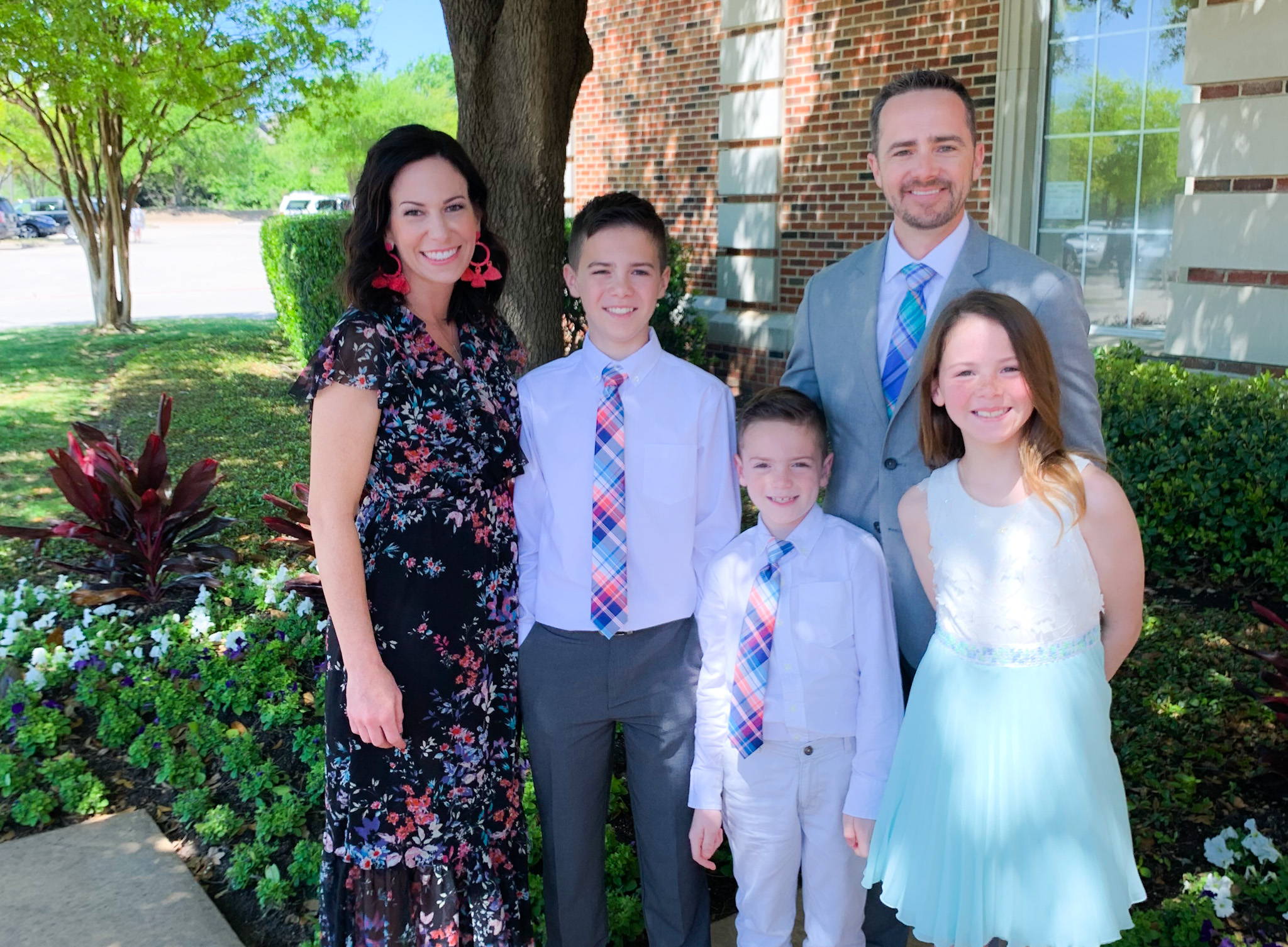 Celeste pictured with her husband Grady and children, William, Arrah, and Traeger.
As my kids started school, sports and other activities, our once care-free routine became complicated. I soon felt like I was drowning in an endless sea of emails, text messages, a multitude of apps and paper flyers searching for snippets of dates, times and locations to compile it all. On top of that, once I finally had it all compiled I had to figure out a way to share everything with my family. I was caught in an endless cycle.
Any Mom can tell you that trying to get out the door with three children is no small feat. You dress yourself and dress the kids, you pack your bag with the snacks, the water, diapers and toys. You load the stroller into the car and get the shoes on all of the tiny feet. You load everyone in the car and buckle them all up, but the baby now needs a diaper change, your middle child is crying because you made her wear a jacket, and your oldest little soccer star needs to take another quick potty break. So, you unload them all from the car, take care of business, and buckle everyone back into their carseats, again. You made a deal with your middle child that if she wears the jacket, she can bring another toy along for the ride. Now, you're ready to head to the soccer field.
After all of that, you arrive at your destination, and even with the craziness of getting everyone dressed and into the car, you are actually ON TIME…score! But, as you begin to unload the crew, you realize you haven't seen anyone else that you would expect, and that small flutter of panic hits. You pull out your phone, and you see it, buried deep in a group text message. The change of location 30 minutes away, and your soccer star might miss the big game. Que the Mom Guilt…

Mom Guilt, that heart-breaking, gut-wrenching, soul-crushing pit-of-the-stomach weight that no matter how great a Mom you are is almost impossible to shake. It makes you feel that no matter how hard you try, you're not doing enough and letting down the ones you love.
After situations like this, it seemed like I always had my phone in my hand scanning and searching for new information or updates, then relaying the information to my family and my village.
I found myself constantly yearning to be not only physically present with my babies, but spiritually and emotionally as well. I was struggling to be intentional with the precious time I had with them. The busier my kids became, the more I struggled to keep my head above water and the feelings of Mom Guilt only became worse.

Why couldn't I get it together? With all the amazing technology just a button push away, why couldn't we find a tool out there that truly met the unique needs of our modern family dynamic? Let's face it, we live in an exciting time where innovation and emerging technology trends are all around us, yet family sharing tools simply weren't keeping up with the times.

With 75% of today's Moms in the Work Force* we have more and more on our plates. Yet, the majority of family scheduling and organization tasks still rests on our shoulders. We automatically take on the role as the primary contact for school and extracurricular activities and serve as information aggregators for family schedules, events, shopping and to-do lists.

I love my family deeply, and I am more than happy to take on these tasks, BUT THERE HAD TO BE A BETTER WAY.
It is CURAGO's mission to help Moms minimize the burden of family scheduling and task organization by applying the best and newest technology solutions available.

We are committed to creating a better way for Moms to manage and share schedules, events, shopping and to-do lists with her family.
Our vision for CURAGO is to inspire and support a community of Moms that are struggling with day-to-day planning for the family and create an environment where we actively support one another.
My hope is that through creating unique family sharing solutions designed by Moms, for Moms, we will alleviate the stress and reduce the feelings of inadequacy and Mom Guilt for others.
---