Decluttering Your Digital Life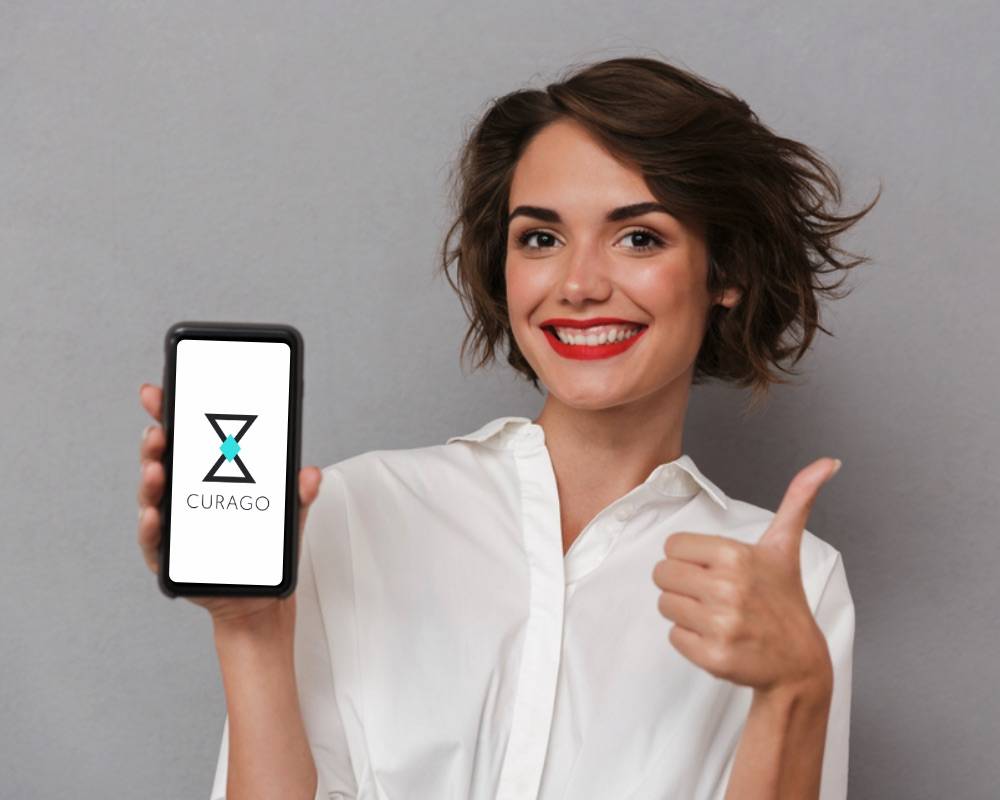 We often hear friends and other parents talking about organizing their households, and we pour over all the pretty organized images we see on social. Clean closets and well- kept chore and to-do lists and schedules are important in our homes, but it's important to remember that clutter doesn't just build up in the form of toys and paper piles. Clutter occurs just as regularly in our digital lives. If we don't take steps to manage and organize them, our desktops and phones can quickly become bogged down with unnecessary data, files, and distractions that prevent us from staying focused on what matters most. CURAGO shared family organization was created, in part, to give back time that is typically lost in shifting through the digital clutter of daily life. Here are five tips for cleaning up, clearing out and maintaining organized and efficient digital spaces.
1. CREATE YOUR FAMILY IN CURAGO
Take time to download CURAGO, customize your profile and create your family! As parents, we know that with events scattered in so many different places, it is easy to spend too much time hunting down the details of your daily activities. Individual account creation gives CURAGO the ability to combine all the calendars for your entire family into one convenient location while still being able to filter the calendar view. Your family has access to the shared calendar and everyone stays on the same page and updated.

2. UNSUBSCRIBE FROM SPAM EMAILS AND NEWSLETTERS
The email inbox can be one of the most cluttered and overwhelming spaces in the digital world. Constantly updating with spam emails, subscriptions, coupons, and more, it can be difficult to decipher the important emails from the junk. Take the time to go through your inbox and unsubscribe from the emails you never open or immediately place in the trash. There are also several apps designed to help with this! Being visually overwhelmed is a real problem, leading to wasted time and too much stress when you're looking for something important. Keeping a clean and organized inbox not only makes email easier to manage, it also lowers your stress level!

3. CLEAR OUT YOUR DOWNLOADS FOLDER
Is your laptop running a little slower than usual? It might be time to go through your downloads folder and clean out any unnecessary files. Once you move them to the trash, make sure you delete them from your hard drive so they no longer take up space. Opening up an organized digital space is not only refreshing, it saves time and increases your productivity.
4. CLEAN OUT BLURRY PHOTOS, SCREENSHOTS, AND OTHER IMAGES
Is your phone loading slowly or your battery draining within a few hours? Go through your photo album and start cleaning out unwanted images to save space and increase speed on your phone. Those screenshots, selfies, and blurry photos take up a lot of room! Clean them out so you won't get the frustrating "Storage Full" notification when you need to capture something important.
5. KEEP UP WITH YOUR DIGITAL TO-DO LIST
Treat your digital decluttering tasks like a task item. Cleaning up your devices isn't the most fun "chore", but it is necessary to keep things running smoothly. Add recurring events to your CURAGO shared calendar that remind you to clean out your photos, unsubscribe from emails, and keep your online life organized. Combine specific tasks to accomplish each week, like uploading photos to the cloud, paying bills, responding to emails, backing up files, etc. Also, schedule regular deleting sessions in your CURAGO calendar to remind you to clean up those old digital files from your laptop and phone. Like most other housekeeping tasks, you'll be glad you took the time!
Using CURAGO to schedule routine digital maintenance events helps to manage daily distractions. With repetition, these digital tasks will become routine and less daunting. What are some of the ways you keep your digital spaces clean and clutter free? Share your ideas with us at hello@curagoapp.com!

---